Storynory Audio Workshop Icarus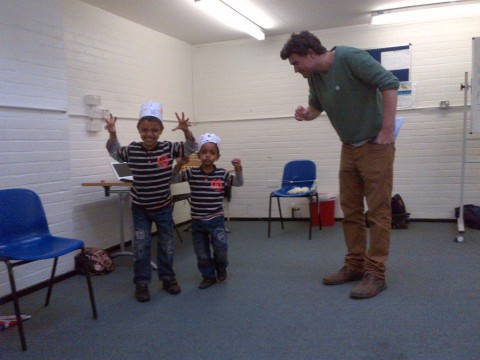 The Storynory Audio Workshop, Icarus was held on Wednesday the 5th, 2012 at the Cockpit Theatre, Marlyebone, London for children in the local area.
Children learnt drama and storytelling skills for a rehearsed reading of the play Icarus based on the audio Story of The Boy Who Flew Too High on Storynory.
In the final part of the workshop, children performed their character parts for an audio recording in a professional sound studio. Voice over and microphone tips were given by storyteller Natasha and the final reading was recorded by Hugh Fraser, Storynory producer.
Well done and a big thanks to the children who attended from King Solomon Academy!
Also thanks to John Mckeirnan, schools assistant who helped children in the workshop. And thanks to ASQ education consultant Richard Scott for his valuable input.