Pinocchio, Chapter 34: The Shark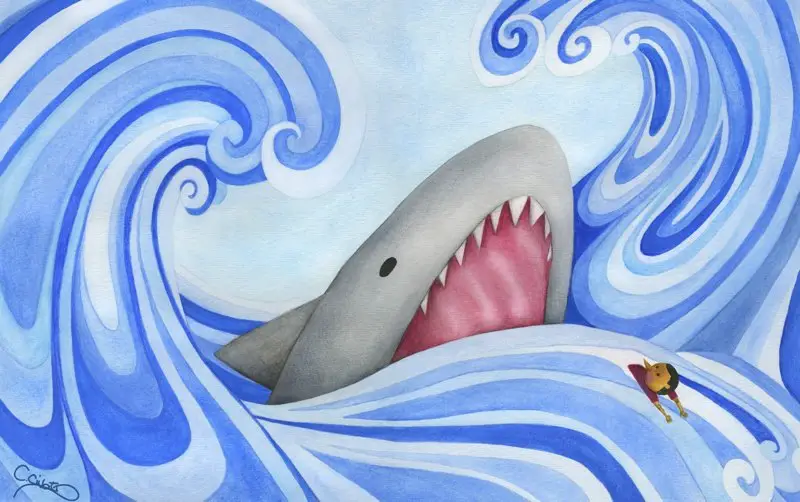 How many times as our little puppet been on the point of death? In this chapter a cruel new owner tries to drown him in the sea, and then he is chased by a shark. Can he escape?
Catch up on earlier chapters here.
Read by Natasha Lee Lewis
Illustrated by Chiara Civati.
Waking Beauty : is she for real?
Princess Talia is a brilliant and beautiful student at Westerly College, Oxford. Her snooty manners and extravagant clothes put off many people, but the down-to-earth Sally is drawn to her. What will you make of Princess Talia? Does she have magical powers as some people believe?
A print book by Storynory. Buy the book on Amazon etc
The very lively, comic, and sometimes sad (but not for long) adventures of a boy-puppet.
More like this…