A Christmas Carol Part Three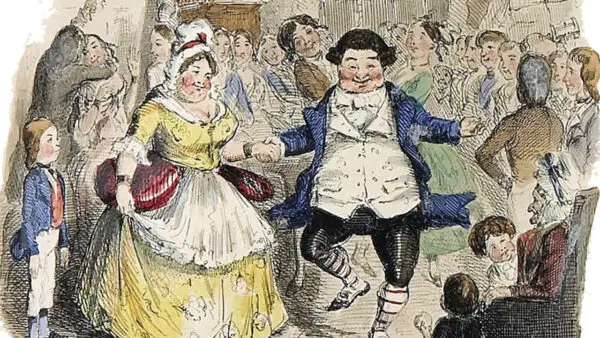 A pantomime in three parts. See earlier parts:
A Merry Christmas Bob! - said Scrooge - A Merrier Christmas, Bob, my good fellow, than I have given you for many a year! I will raise your salary, and endeavour to assist your struggling family, and we will discuss your affairs this afternoon over a bowl of smoking bishop, Bob!
And it was always said of Scrooge that he knew how to keep Christmas Well, if any man alive possessed the knowledge. May that be truly said of all of us! And so, as Tiny Tim observed, God Bless us Every One!
------------
In this third and final part we leave some of the pantomime comedy behind us, as the story turns to the theme of redemption. Rob Maloney puts in a moving performance as the reformed Scrooge. Natasha returns as the ghost of Christmas Present and in her several other parts.
Thanks again to Mike Betteridge of The Working Space Theatre Company . Part one is here. Part two is here.