Elfie and the Elf's Adventure – Competition Winner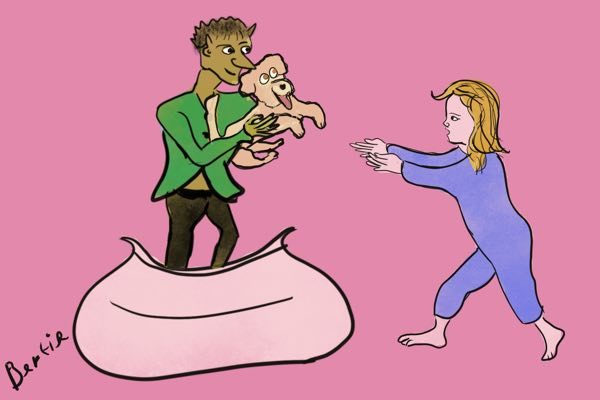 Kindly sponsored by Wicked Uncle - the world's best online toy store - with a $50 gift voucher prize.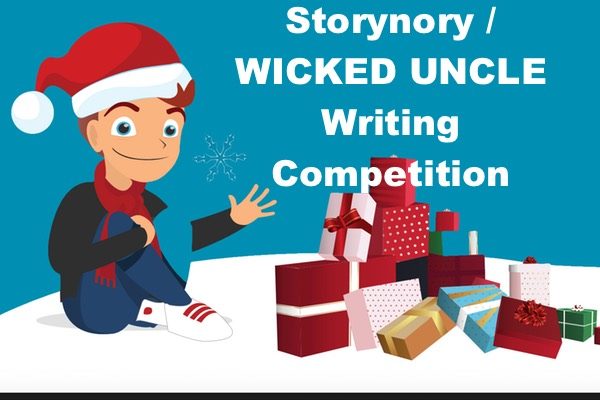 Elfie and the Elf's Adventure, by Marierose Rice from Colorado, USA.
Read by Richard.
Proofread & audio edited by Jana Elizabeth.
Illustrated by Bertie.
Hello,
This is Richard, and I'm here with a short and sweet story, which is one of the winners in our Writing Competition about the best or worst present ever.
Once upon a time, there was a little girl. Her name was Emily. She was a daughter of a king. It was almost Christmas. "I want a puppy," she said to Santa. A magic Elf named Elfie heard this so Elfie decided to find one. But Santa said it was not safe to carry puppies in the sleigh!
But Elfie did not give up. Elfie asked a girl-Elf to do her magic. And a puppy came to her. She gave it to Elfie to take to Emily.
But Santa said no to the puppy!
So Elfie and the puppy hid in Santa's bag of toys. They finally got to the castle. They landed on the roof and went down the chimney. Thankfully, the dog was sleeping. Elfie wrapped it in a blanket so it was warm, but oops! Elfie broke an ornament! The girl woke up and saw Elfie. "Frog buttons," thought Elfie. The girl said, "Thank you, this is the best present ever!"
The End.
And that was 'Elfie and the Elf's Adventure', by Marierose Rice, age 7.
Richard - Thanks Marierose for that lovely story. Bertie, can you say a little about why you chose it?
Bertie - Well we receive stories from all sorts of age groups right up to 16, and we wanted to represent a cross section of ages. We had quite a few really short and charming stories from younger writers, but I liked this one because of the idea - that Santa refused to deliver a puppy for the very modern notion of Health and Safety - and that the Elf disobeyed Santa and got round that. So I think with these really simple stories from young writers it's mainly the idea that counts.
Richard - Thanks Bertie. And very well done, Marierose!
Bertie - And Marierose, look out for an email from Wicked Uncle because they're planning to send you a $50 voucher!
Richard - From all of us at Storynory, and from me Richard, and from me Bertie, goodbye.