Introducing The Adventures of Cairo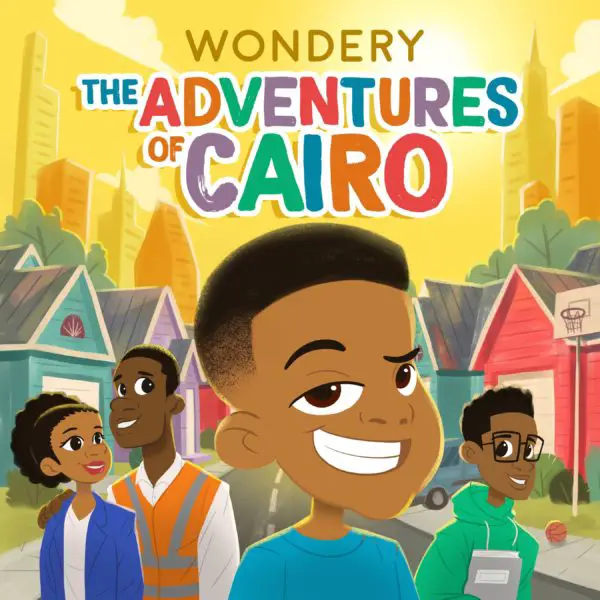 Welcome to the exciting world of Cairo Carter! Cairo is seven years old and lives in the big city, and he loves to explore the world around him. Cairo has lots to learn about kindness, safety, and even the value of a dollar, so it's lucky he can always depend on his family, his friends, and his community to help him learn and have tons of fun along the way. Come join him in the ADVENTURES OF CAIRO!
Listen to Adventures of Cairo now! wondery.fm/StoryNory_Cairo
Hello,
This is Jana
And I'm dropping by to introduce a brand new family podcast from our sponsor, Wondery. It's a podcast with a lovely vibe about kindness and friendship. So follow seven-year-old Cairo as he explores life in the big city with his friends and family!
Cairo's adventures always have a lesson that will stick with you. Like when Cairo learns about sharing at his school's winter clothing drive. Or when he discovers that the way to make a new friend is to just be yourself!
THE ADVENTURES OF CAIRO podcast shows that even though being a kid is hard work sometimes, you can have a lot of fun learning along the way!
You're about to hear a preview of THE ADVENTURES OF CAIRO. While you're listening, follow on Apple Podcasts, Amazon Music, or listen early and ad free by joining Wondery Plus in the Wondery app.