Song: All We Want To Do Is Sing
Gladys's first song of her Solo Career has a 1980s feel to it. Follow her story and listen to her music.
Gladys has a new album out, available on iTunes. You can download and keep her songs.
Buy Gladys's Album In Real Life on iTunes.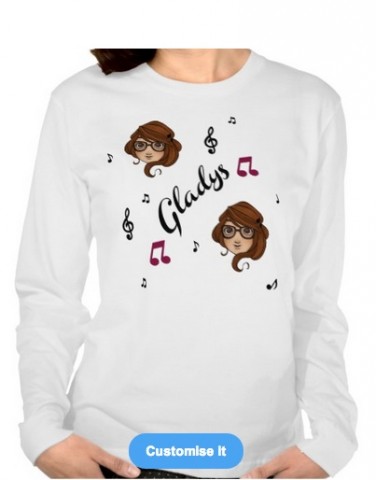 And she has loads of super-cute, smart and sassy gear that you can buy on Zazzle.com and zazzle.co.uk
Enjoy Gladys. Support Storynory !
Music by Gabriella Burnel.
Produced by Auburn Jam.