Writing Competition – Wicked Uncle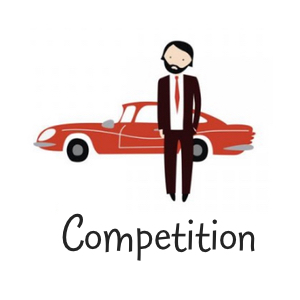 Storynory Summer 2016 Writing Competition
Sponsored by Wicked Uncle, home of brilliant children's presents.
How would you like to write a Wicked Uncle story of your own and hear me Richard read it out here on Storynory? This Summer (or winter if you live down under) - get your pen or your keyboard ready to write for us. Think up your own plot based on the loveable Uncle Jeff who is always getting into trouble. Remember his nephew and niece are called Jeremy and Jemima, his girlfriend is called Jessica, and his girlfriend's dog is called Smoochies !
We will read out the best three stories. One of the winners will be chosen by our friends who run an online toyshop which is rather appropriately called Wicked Uncle - find it at wickeduncle.co.uk. They will award a £50 gift voucher to the author of their favourite story. We will pick two others and all three will be read out here on Storynory. Get your entry in by September 7th. Just email it to [email protected], and remember to tell us your name, your age, and the country you live in.