Katie and the Cat who Talked
Download the story to your computer (right click, save as)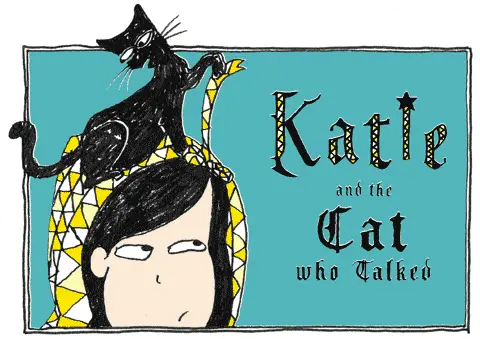 Katie, the ordinary witch, returns for a story in which her mother buys her a black kitten to help her with her magic. Katie puts a spell on the cat so that he can talk. Soon he is not only talking, he's gossiping about all her friends.
Pictures by Tia. Acknowledgement to Saki.
Until August 14, 2012, the text of this story is only available on Amazon Kindle. You can still listen to the audio.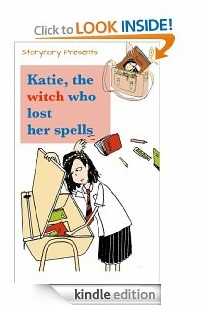 And if you have a Kindle, you might like to read our ebook of three Katie stories on it.
If you do get the book, please leave a nice review on Amazon as that will really help us.