Perrault in Order of Publication
A handsome prince rescues The Sleeping Beauty. Download this wonderful audio story for children for free.
This little known sequel to The Sleeping Beauty is a Rather Scary Story, but it's a fairy tale, so good wins. Mp3 for children.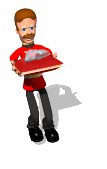 The story of Cinderella has the perfect recipe for a fairy tale romance – poor little girl, ugly sisters, fairy godmother,handsome prince, and of course, a lost slipper.
A short and very SNAPPY telling of Little Red Riding Hood that ends very happily FOR THE WOLF ! (you have been warned). It's fun though – and it's the original version.
One of the most cunning cats in all fairytale literature. Like all cats though, he is more than just a fluffy bundle of cuddles. He has claws and he uses them – all in aid of enriching his master.
Beauty and Beast by Charles Perrault is one of the great romantic tales of all time. With exotic music and sound effects.